Home
---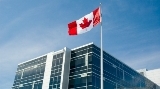 EPM Test Incorporated is based in Ottawa, Ontario, Canada with sales and support provided by a world wide network of full service distributors.
The employees of EPM Test have over 100 years of MOSAID ATE experience. more info >>
More Information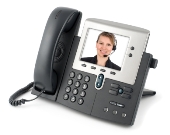 Click here to contact a local Sales or Support Representative for more information about our products and support services.
At EPM Test Incorporated our mission is to develop and provide easy-to-use engineering memory test systems. We provide sales, service and support directly and through our worldwide network of full service distributors.

Memory Test Systems

For a broad range of memory types, FLASH, SRAM, DRAM, SBRAM and SDR/DDR
more info >>

DUT Interface Design

We can take the burden off your Test Engineering group by providing support for your DUT Interface Design.
more info >>




System Support

Behind every Test System is a team of professionals dedicated to helping you make the most of your investment.
more info >>

Training

To ensure maximum utilization of your test system and to increase your productivity.
more info >>


The leading provider of engineering test systems, employing a Graphical User Interface approach to test development, powering a fast development cycle and easy iteration of test strategies for the verification of today's cutting edge memory designs.